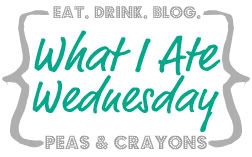 Good mornin' banananaanana smoothie with a cheeky shake of sprinkles.
Last night was humid and muggy, Did a whole lot of tossin' and turnin'. There was no cold side to the pillow last night. This morning, unusually for me I had no appetite, all I wanted was something ice cold and refreshing. Threw in a frozen banana, soya milk, ice and a scoop of banana protein powder whizzzz it all up with a hand blender.
Sprinkles make me very happy. and its reminiscent of a McDonald's milkshake... although i can hardly remember what that tastes like these days... any way sprinkles and shakes makes for Perfect start to the day.
What I wore Wednesday.
shorts and crops have been a staple this summer...
also seem to be channeling Garth from Wayne's world.... party time?
Excellent.
I then walked into town, early this morning, as its market day and bought up a crate load of fresh CHEAP veggies and summer fruits. Dragged them home and made a second breakfast.
I had a bowl of cold oats with peaches and cherries
and bloobs. the lid flew off the cinnamon as a shaked it on top... good job i love my cinnamon spice... and all things nice.
After I did a 20 minute run on the elliptical ( was actually 18 minutes) ...the heat was too much so I jumped off and decided a recovery smoothie was in order. This one was a beetroot, strawberry spinach and protein glass of yum.
Something about this sudden intense summer heat has really affected my appetite. Haven't been hungry all day, and in fact I just want to chug water and nap all day long.
oooor maybe not...
DINNER TIME
A massive plate of everything, a slice of GF Mediterranean lasagna left over from the other day, some chicken with steamed squash, carrots, courgettes, beets and hummus.
Looking back its a very colourful day of eats! Definitely got my 5 a day and beyond.
I must have taken something in from reading the new healthy's post the other day.
Time to
have a snooze in my garden, In the shade i think and keep this cupcake company.
Does the weather and temperature, like hot hot heat effect your eating or appetite?
how do you exercise in the summer heat do you switch things up?
I'm certainly going to have to re think my usual exercise routine!