This is kinda a what I ate Monday really, as i have been so busy moving I haven't done any baking and eats have been very snacky and and sporadic! Packing up and moving is definatly one of the most stressful things Can't wait to get settled in and for everything to be be sorted... but in the mean time here is my W.I.A.W(monday)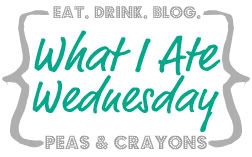 toastin' with some bubbles and my dad.
For lunch I sat on outside with a Marks and spencers gluten free Egg Mayonnaise sandwich and diet coke.
Some people want presents and flowers when they graduate... but I demanded Frozen yoghurt as my treat.
The ceremony was 3 hours long filled with lengthy speeches and bizarre fanfare it most defiantly dragged on.. I mean... Im only interested in hearing my own name called out, sod the rest of ya. It was a really fun day and nice to reflect upon 4 years of hard work, but its was also tinged with a little sadness...finally saying goodbye to my student life.
After all the pomp and ceremony I returned home, tired and weery but had just enough energy to rustle up some supper... me and Mr Bake and Beebz had alot of fun making this homemade
GF pizza
.
oh and whats your favourite smoothie flavvahs?