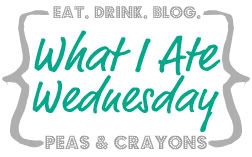 What I ate Wednesday....Teacher's eats!
Today i woke up super tired, watching a Jersey Shore marathon into the small hours wasnt wise on a school night but it sucks me in, its too good and too addictive not too watch the next episode... And then the next...aannnnd the next.
Woke up late and ironically with hair like Pauly D's so much of my morning was spent de-guidoing so it was a quick simple breakfast of
natures path mesa sunrise cereal
, coconut milk, mr bake n beebz's protein powder, a chopped Nana and frozen strawbuuuurries.
O.O.T.D... yes this post is full of acronyms....thats outfit of the day.... new specs, topshop shirt and skinnies and some nude loafers...
The kids always give me their fruit and apples that they never eat from their breakfast, as they are usually too stuffed with gummy bears...
my snack drawer... I shamlessly crunched and munched my way through those chocolate GF rice cakes whilst the children did work in dead silence.

luckily i live just a stones throw away from the summer school so i came home for lunch inhaled a egg salad sandwich (no time for photos when manic hunger takes hold) down a few cups of tea and leisurely walked Bobbin along the sea front.
For dinner I had a savoury cheesey waffle made with an experimental mix of cornmeal and rice flour. topped with homemade nut butter
hummus
, olives, sliced avocado and spinach, balsamic dressing and tomatoes.... very tastey combo and very quick to put together... I should of cooked the waffle longer I reckon but I wasss far to haaaaangry for all of that waiting and stuff haha.
Well... Im pooped, gonna pamper myself and get up to date with important gossip and collaspe with a early night in with these new purchases...
little midweek pick me up of... Soap and glory bath gift set, benefit make upsss and lipgloss. oh and its always nice to come back to flowers from harry...